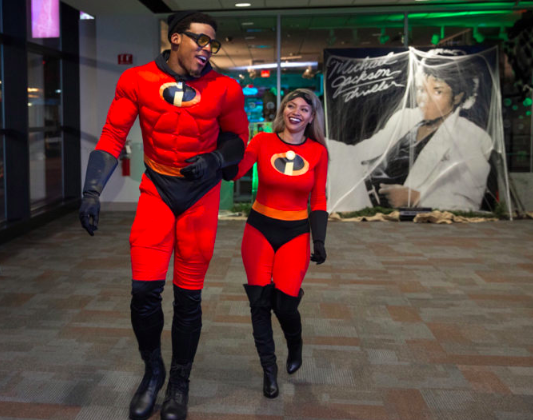 Carolina Panthers quarterback Cam Newton and longtime girlfriend, Kia Proctor are expecting their fourth child togther.  The couple, dating since 2013 already share three children together: sons Chosen Sebastian, 3, and Camidas Swain, 10 months, and daughter Sovereign Dior Cambella, 2.  Proctor also has a 12-year-old daughter Shakira from a previous relationship.
She announced the news alongside a photo of herself sitting outside, wearing a blue dress and matching designer sneakers. "Blessed ❤️ #anotherone #momof5" the caption reads.
Newton recently made headlines after an appearance to The Late Late Show with James Corden, where he said he had given up sex for four weeks as a way to challenge himself in the off-season.
"Every month, it's been the off-season, I try to challenge myself in many different ways," he told the late night host.  Explaining that in January, he gave up on gambling, and in February, he decided to adopt a vegan diet.
"And then March, I'm giving up — I hope this is an adult crowd, it looks like it is — no climax," he said.
When asked why he chose to give up sex for the month, the quarterback shared that he decided to spend his off-season doing "certain things that challenge me."
"It makes my mind stronger," he remarked. "I feel like, if I go back and I say, I did those things, I'm mentally stronger."
Newton who has been with the Panther since 2011, underwent an arthroscopic procedure in January 2018 to repair his right shoulder.
After the procedure, the Panthers said the surgery was a success and Newton was set to begin his rehabilitation process immediately. Due to his injury, Newton missed the final two games of the 2018 season.
The previous year, Newton also had surgery to fix a partially torn rotator cuff on his throwing arm, according to Sports Illustrated.